open the doors to the

Future
The project solves the basic problems of venue management during an evening.
This will make both work and fun easier and more carefree.
These are just some of the benefits you can have by using our system, but many more things will be implemented soon to make your venue experience unique and aggregating. What we do is not selling solutions, but EMOTIONS.
42NIGHT is an innovative app that enables to:
– delete the old drink card
– increase security
– Prevent disputes and/or fraud
– managing the queue at the entrance
– reduce things at the exit
– Significantly increase the venue's profits
By using 42NIGHT, customers will be able to sign up, thus creating your venue's community, and by simply using their phone they will be able to access all services such as: entrance / checkroom / bar / cashiers / exit.
The manager also will have the ability to manage the evening and the community with innovative tools but in an easy and intuitive way.
42NIGHT generates a dynamic QR Code, which therefore cannot be counterfeited or "stolen." It requires no data connection, but unambiguously identifies the client who can then use it to access all services. Even if the phone is lost or broken, the operator is always able to trace the customer's open account by charging only what is due, avoiding the problems that were associated with lost drink cards.
The people behind the project

About Us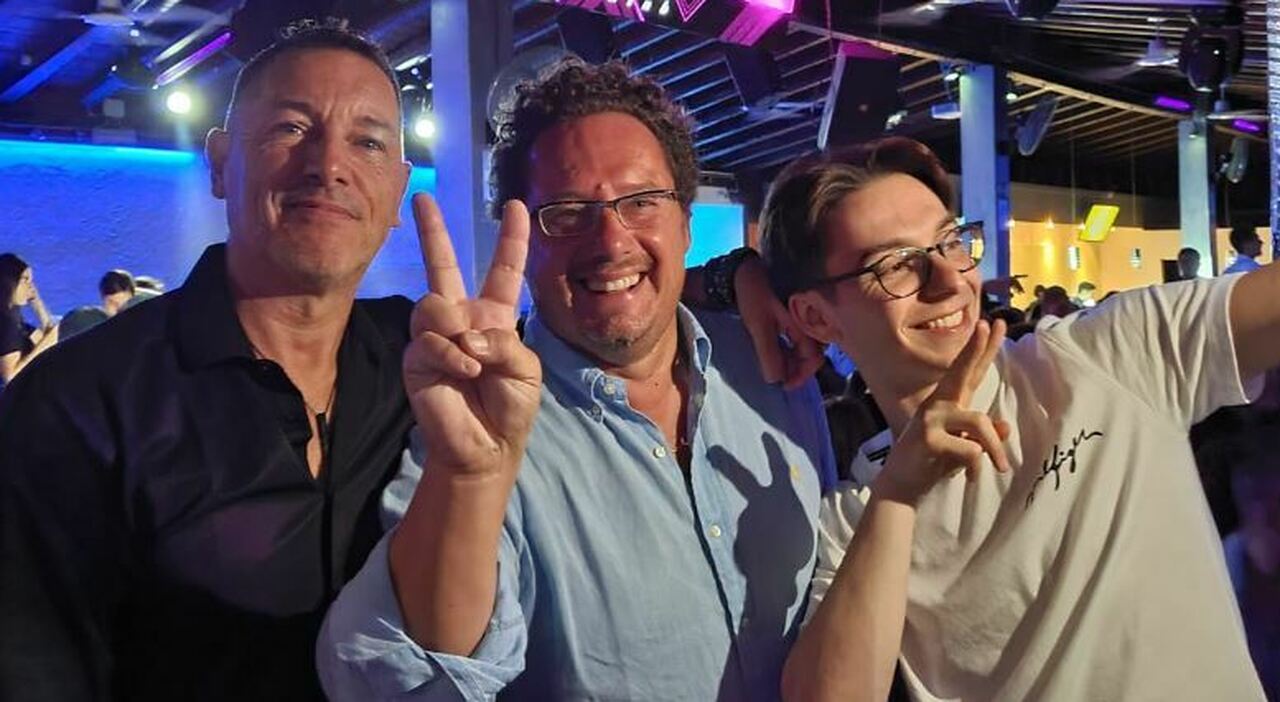 Enrico Giuriolo
Responsible
technical-commercial
Enrico Giuriolo, born in Padua in 1969, graduated in engineering in 1996 and founded SGI Servizi Informatici in 1999, a company specializing in information technology and computer engineering (www.sgiservizi.net). It has more than 20 years of experience in the conception, design, implementation and maintenance of hardware and software solutions for businesses in general and the luxury hospitality market in particular. Outsourced IT consultant, decision maker, and project manager for private and public companies requiring state-of-the-art analysis and development of integrated technology solutions to improve business efficiency.
Enrico Guidi
Commercial marketing and communication manager
Enrico Guidi, born in 1967, has always been involved in technology after studying architecture. An entrepreneur and IT consultant, founder and CEO of several companies both in Italy and abroad, he has collected numerous international experiences and collaborations. He has held the position of export manager for one of the leading manufacturers of numerical control machines in the jewelry and eyewear industry for many years. In addition to his primary role as technical salesman, he is involved in training, promotion, and communication. and optimization of technological processes related to production and services. His analytical skills together with a strong visionary bent enable him to devise innovative solutions in any field. This creative spirit also led him into other multiple activities as a musician, painter, designer and writer.
Dario Furlan
Developer
Full-Stack
Furlan Dario was born in Padua in 2000. A passion for computer science soon became a subject of study from high school through to a college career in Computer Science at the University of Padua. In his university career, he participated with great success in research projects for the development of AI Algorithms and smart-contract in blockchain technology. Multiple international extracurricular experiences have helped him gain experience in many fields including: Mobile App development, Serverless Cloud Technologies, Backend, Frontend, SQL / NoSQL Databases. It is actively involved in analyzing and breaking down any necessary requirements and designing and developing the best technological solution.
download our app

Download
the latest news from the network

News
do you need info?

contact us